Outstanding Medical Graduate
Posted on February 12, 2018
Former Macleans College student Michael Wang (Hillary House 2007 - 2011) has recently qualified and graduated with the Bachelor of Medicine and Bachelor of Surgery from the University of Auckland.
He was awarded a few clinical prizes at his graduation.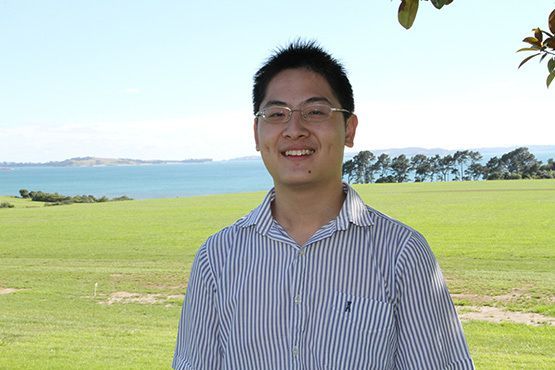 Douglas Robb Prize for the medical graduate with the most distinguished overall academic and clinical performance throughout his undergraduate years;
J.D.K North Prize for the medical graduate with the most distinguished performance in Clinical Medicine;
T.R Plunkett Prize for the most distinguished performance in Obstetrics and Gynaecology.
During Michael's undergraduate years he worked with a number of inspiring academic supervisors and clinical researchers, which culminated in authoring 25 peer–reviewed publications in a variety of disciplines including internal medicine, cardiology, endocrinology, surgery and ophthalmology. These have included articles published in the prestigious JAMA Internal Medicine (American Medical Association) and the British Medical Journal (British Medical Association).
He has also won a number of academic prizes including:
The William Mackenzie Medal for early excellence in Academic Ophthalmology;
Healthex Pre-doctoral Oral Presentation Prize;
The New Zealand National Eye Centre Research Symposium Prize.
Michael acknowledged that the culture of the school automatically instills diligence and resilience among the students. The nurturing and supportive environment of Macleans College and all the opportunities that are offered to the students, both inside and outside of the classroom, are exceptional.